"The Daily Show" with Jon Stewart took on the royal wedding last night, and Piers Morgan's coverage was a part of the segment. Specifically, his inside information about the guests – in this case, Tara Palmer-Tomkinson and her past drug use and current nose.
Watch that portion from Friday's broadcast above, and below, check out Stewart's promotion for an upcoming "Piers Morgan Tonight":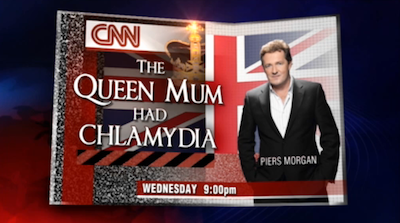 Check out the full segment here...