This past Tuesday, Piers Morgan interviewed Heikichi Katsuta, a Soma City volunteer. Katsuta explained how Soma City looked like a "ghost town" and they were in desperate need of help. More than 10,000 people disappeared after the earthquake. When Piers interviewed him the government of Soma City had not yet stepped in to help. "The government and authorities need to act quickly," he said.
Since the interview, help has arrived. Here is an excerpt of the letter another Soma City volunteer sent us today:
"Since we last spoke mayor of Minami-Soma has started (have been) asking for help... This morning we sent out 15t truck full of stuff to Soma. I heard some people (not everybody) were able to take bath for the first time today."
While they have not set up a relief website for donations, the Soma City volunteers are working closely with the government so that the money goes directly to the city.
If you would like to donate cash can be sent to:
TOHO Ginko (SWIFT code: TOHOJPJT)
Branch: Soma branch (code: 502)
Account No. 1032501
Soma city, Relief donation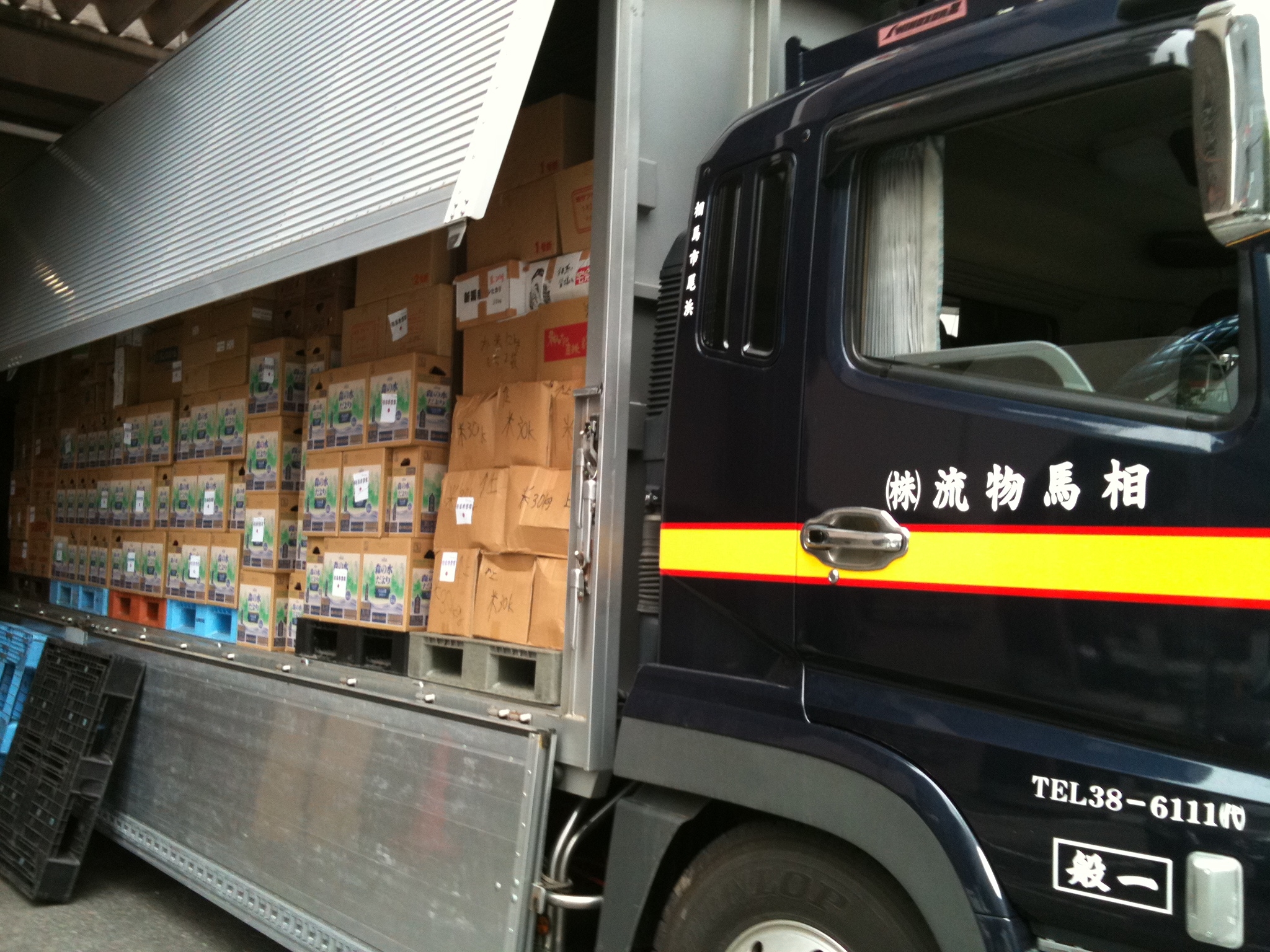 Photo courtesy Chikako Kurokawa.